White Paper
Demystifying AI In P&C Insurance
Regardless of industry, chances are, you've heard of AI. But, with the overwhelming amount of information, it can be difficult to unpack what AI really even is, or how this technology can be applied to your business workflow.
This white paper breaks down four major pressures on today's P&C insurance industry and how AI can help combat them all at once.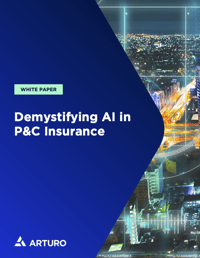 Decide with intelligence across the policy lifecycle
Our solutions add value and impact to every department, including underwriting, claims, portfolio risk management, marketing and product development.